Best Dentist in ashburn virginia
9 Ways to Improve Your Smile At Dental 32
Experienced Dental
Professionals
We offer broad array of dental services in Ashburn, Va. Our team has the professional experience to realize that there is no such thing as one-size-fits-all treatment, so we never use a one-size-fits-all approach to your dental plan.
We provide quality and personalized oral health care using the latest dental technology. By using the latest research and tools, we make sure your time with us is as comfortable and as efficient as possible. From teeth whitening to emergency dental care, we are here to help.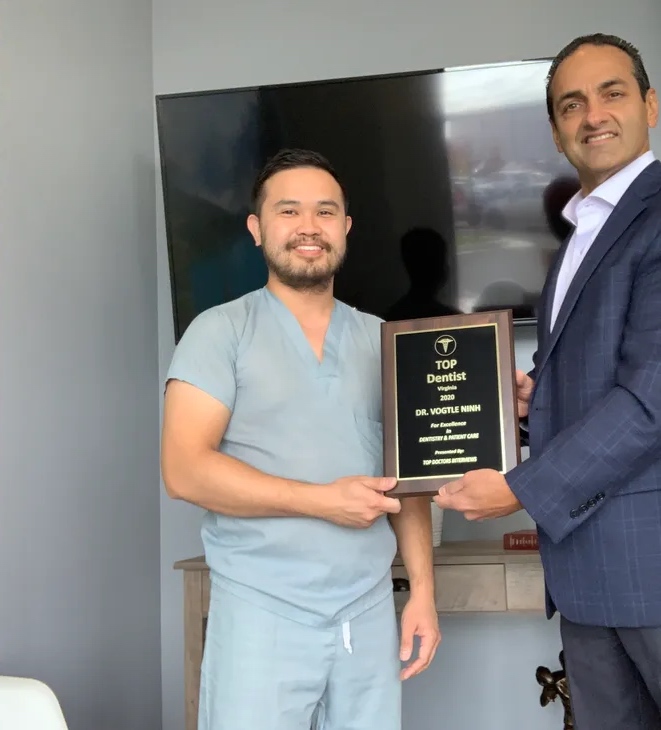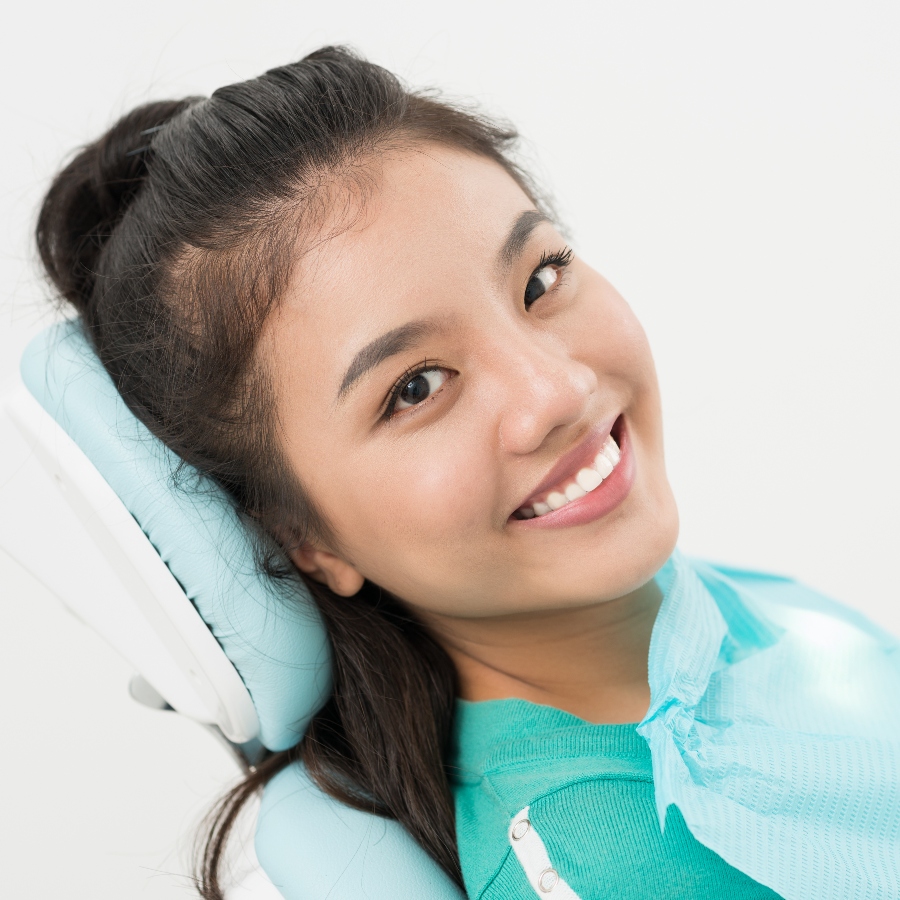 Individualized
Dental Care
Our mission is to provide you with personalized care. We are a team dedicated to improving and maintaining your oral health. Whether you need preventative care, cosmetic dentistry, or oral surgery, you will be in great hands.
I was at the hospital and cracked my tooth in half eating pudding... My normal dentist said I had to wait the 2 days until they would be open. Looked up the closest dentist that was open on Saturdays after 5pm. I am so glad I choose this practice. Had one of the best dental experiences I have had in a long time and that was with the full root canal. Everyone was friendly, knowledgeable, and very professional. And I got to go home feeling much better. Highly recommend!
I'd give 10 stars if I could. Dental 32 came through when I needed an emergency dentist for my daughter; they took her at 6pm on a Saturday and spent two hours fixing her broken teeth. I was so impressed with the kind, caring staff, new dental technology, convenient hours, and patient rapport that I made this our family dentist office. The staff is honest, straightforward, and goes the extra mile in patient care. Sorry to have a dental emergency to get me here, but happy to have found a great new dentist!
This place is amazing!!! My husband had an abscess tooth and we called all around our area and no one would call us back and finally on day four I found Dr. Ninh's information and called them at 7pm on a Saturday night explaining what was going on and they told us to come on in and I advised we were in Charles Town, WV and they still told us to come on in. They stayed over two hours after closing to make sure everything was fine with him. We absolutely love them and this practice so they are our dentist office now and could not thank them enough. 10/10 for the whole office staff and all around experience.
This is the best place to go if you have really bad teeth problems or keep being told that you need to go to a tooth specialist! They are not that expensive. I finally after years of trying to find a dentist to help me with my teeth, he told me that he could help and fix my mouth. If you need to have your whole mouth worked on. He is definitely the place to go! Would and have already told people how amazing he did on my teeth. Finally I have a smile and I'm not embarrass about smiling.
In this busy time of year I managed to crack a crown. Not only did they make room for me in their Saturday schedule but they were super helpful and made arrangements to get it fixed so I could still be with my family for Christmas. Also, this is by far one of the nicest dental offices I've ever seen. Beautiful space with all the newest equipment. Another plus, their new patient forms are the easiest to fill out I've ever seen. Even the places where you need to upload your insurance cards the link WORKS!! Highly recommend!
What an excellent visit I had at their office! I'm so glad I listened to my husband and decided to go to this particular dentist. I permanently switched to this office after just one visit, as it was simply excellent. Their faculty is beautiful and VERY clean, the staff is VERY nice and polite, and most importantly the service and the quality of work is OUTSTANDING! I was so loyal to my other dentist for many years - even kept on driving there after moving to Ashburn, but switched to 32 Fresh Smiles right away - it is that great! I even received a goody bag that I actually forgot and the person at the front desk ran out to the parking lot when it was raining to catch me to hand it to me. My husband had several dental treatments there as well and is very impressed with them. Highly recommended! Thank you!
Had my first appointment here and loved it! From booking it with Mary Anne, to the actual new patient/cleaning appointment with Simone and Dr. Ninh - everything went smoothly! Their office has a cool non stereotypical dentist vibe and everyone made me feel welcomed. All my questions were answered, they take covid protocols seriously, and made me feel very relaxed. Definitely recommend!
My crown fell out in a Saturday. I couldn't reach my dentist. I left several messages and never one call back. I saw Dentistry36 on line. Dr. Ninh was AMAZING. His office staff was so accommodating when I called and I was able to get an appointment that same day! Dr. Ninh spent 2 hours with me. He fixed everything and treated me like an old friend. Needless to say my family has a new dentist. PS. His office is spectacular and clean. State of the art technology. Thanks Doc! You're a life savor.
Went for emergency dental work when my crown fell out. Was referred to them through a national referral system (800#). It was a Friday night so few options existed & didn't what this place would be like. I was very pleasantly surprised—Very friendly staff, great dentist who presented various treatment options & answered questions in detail, state-of-the-art equipments, great follow-up (dentist called)…I highly recommend them.
Second visit for me, Dr Ninh is very personable and took his time during my visits. I never feel rushed or neglected. He gave me options to improve my smile at my request during my first visit, he didn't mention it on my 2nd visit - so no pushy sales tactics. I'm still considering his suggestions and when I decide to have additional work done I would feel very comfortable allowing Dr Ninh to do the work. My focus has only been on the doctor so far, I would also commend the staff for providing great customer service as well, from the first phone call I made trying to find a dentist, to scheduling appointments and having no billing issues. Great experiences!
Working Hours
At Dental 32 Fresh Smiles, there's no such thing as a "one size fits all" dentistry. You'll benefit from custom tailored treatment from a team of dental professionals completely dedicated to advancing your oral health and creating beautiful smile you've always wanted.
Sunday - Monday
Closed
Tuesday
12pm - 9pm
Wednesday - Friday
9AM - 6PM
Saturday
9AM - 9PM
Schedule appointments online
Cosmetic Dentistry at its Best!
Get the smile of your dreams with Dental 32 Fresh Smiles. Our Cosmetic Dentistry treatments ensure you will love your new smile. We work hand and hand with our clients to deliver the absolute best results every time!
Visit Us Today!
A family dentist will make it easier to ask questions, express concerns, and receive comprehensive dental care. A family dentist can provide everything from cleanings and fillings to invisalign and implants. By establishing a relationship with a family dentist, you are more likely to receive preventive care that can save you from more extensive – and expensive – treatments down the road. Contact Dental 32 Fresh Smiles today for all of your dental needs!
Dr. Ninh's Blog
Read Dr.Ninh's latest blog posts and stay up to date with his latest developments in dentistry.
Dental health is a vital element of overall well-being, and dental issues can be both painful and financially demanding. Unfortunately, …